By huanmaitech |
24
October 2023 |
0
Comments
The Perfect Guide to Owning an Awning Food Trailer
Are you a budding entrepreneur looking to venture into the ever-growing food industry? Are you contemplating opening your own small food trailer or mobile kitchen trailer? If so, then look no further than an awning food trailer! These handy inventions provide the perfect solution to having a mobile kitchen that is easy to transport and set up, while also keeping your customers shaded from the heat of the sun. This article will explore the benefits of owning an awning food trailer, as well as what you should consider when purchasing one.
1. Versatility and Mobility: The main benefit of owning an awning food trailer is its versatility and mobility. With an awning food trailer, you can take your business wherever you want, whether it's outside a busy shopping mall, a local fair, or a concert. Owning an awning food trailer also means that you are not tied down to one location, offering you the flexibility to move around and reach out to new customers.


2. Cost-effective: Owning an awning food trailer is a cost-effective way to set up a food business. Compared to a brick-and-mortar restaurant, an awning food trailer requires less initial investment, and it is easier to maintain. You also have more control over the operating costs, such as utilities, rent, and staffing.


3. Customizable: Awning food trailer are highly customizable, and you can design them to fit your brand and menu. You can choose from a wide range of sizes and features to accommodate your needs. From the type of cooking equipment to the interior design, you have the freedom to create a unique and functional space. Customization can also help enhance your business's appeal to potential customers, by making the trailer more attractive, and increasing their level of interest in your product.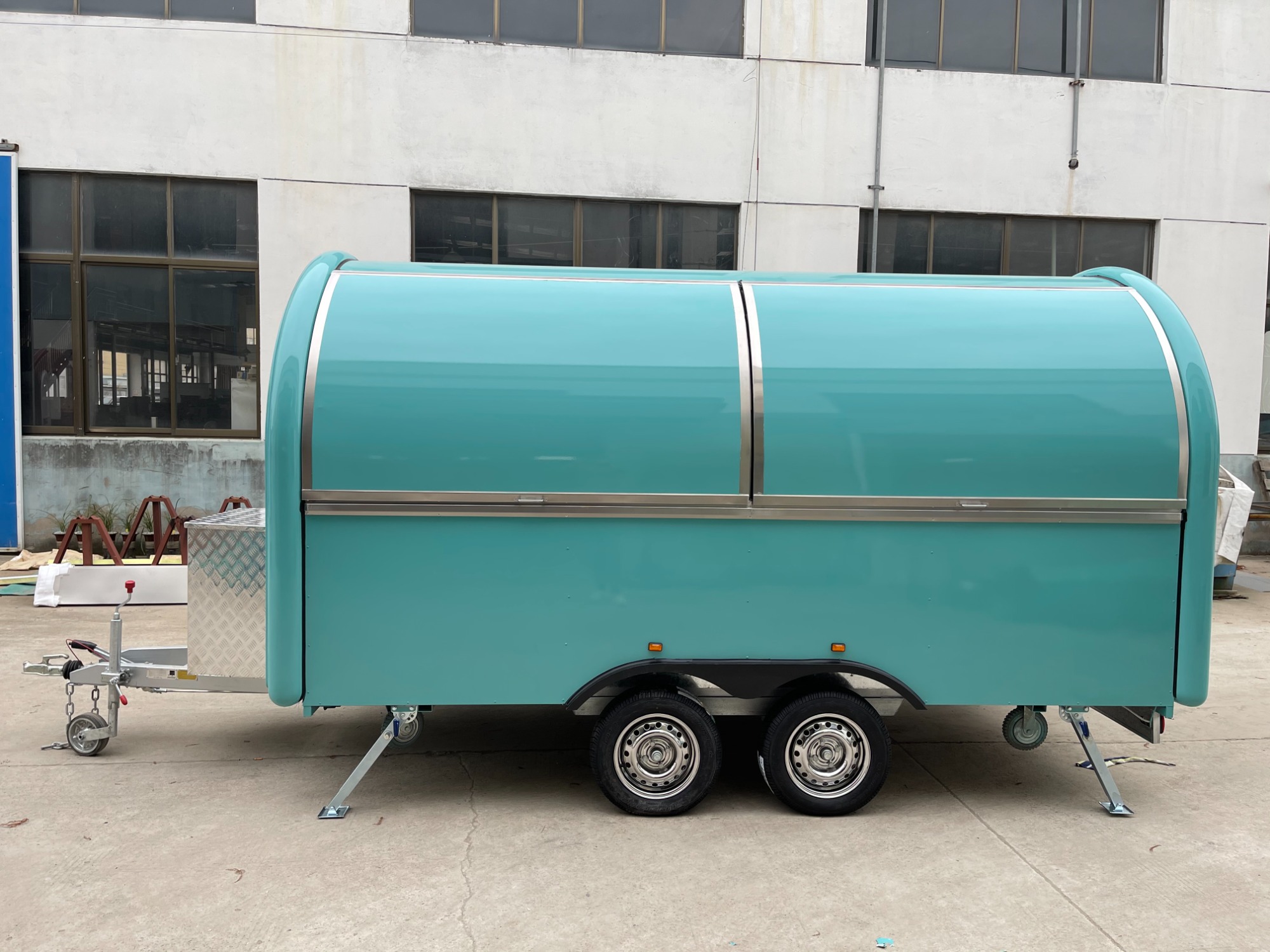 4. Easy to Set Up: Awning food trailer are designed for quick and easy set up, making them ideal for events and busy locations. With the help of a few simple tools, you can have your trailer set up in no time. Most trailers come with a built-in awning to provide shade and protection from the elements, so your customers can enjoy their meals in comfort.


5. Safety conscious: Owning an awning food trailer means you can maintain strict hygiene and safety measures while still offering cooked food. As you are cooking in a mobile kitchen, you are not reliant on utilities, and you can choose fresh ingredients at every location. With an awning trailer, you are in control of the environment in which food is prepared, cooked, and served, ensuring the highest standards of food safety are achieved.



An awning food trailer is the perfect solution for anyone who wishes to start their own small food trailer business or want to expand their current food truck business. It has numerous benefits over traditional brick-and-mortar restaurants, from being cost-effective and versatile, to customizable, easy to set up, and offering the highest level of food safety possible.


If you are ready to take the plunge and invest in your own awning food trailer, get in touch with us today. Shhuanmai offers a range of awning food trailers, designed to fit your needs and budget. Call us at +8618321862209 or email us at [email protected], and we'll help you with the process from start to finish!
Leave a Reply
Your email address will not be published.Required fields are marked. *