By huanmaitech |
13
October 2023 |
0
Comments
The Awning Food Trailer: Everything You Need to Know About Custom Food Trailers
Do you want to take your food business to the next level? Are you looking for a way to bring your amazing food to more people while also giving your customers a unique and memorable experience? If so, then a custom food trailer might be the perfect solution for you. In this blog post, we're going to talk specifically about the awning food trailer and why it's a great choice for anyone looking to get into the mobile food business.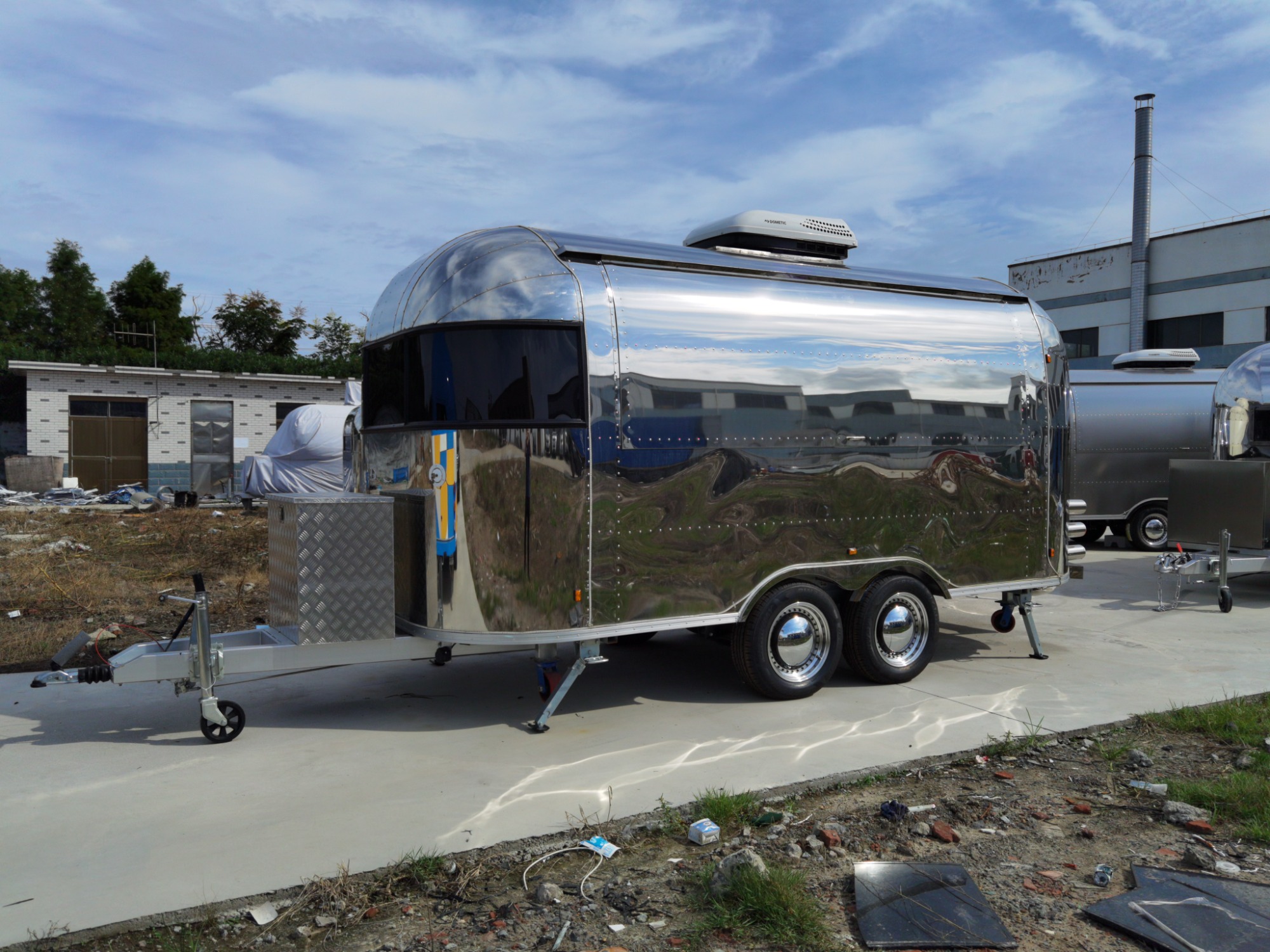 1. Why Choose a Custom Food Trailer?
In today's fast-paced world, convenience is everything. People are always looking for ways to make their lives easier, and that includes meals. A custom food trailer offers a lot of benefits for both the food business owner and their customers. As a business owner, you have the freedom to take your food wherever you want and serve customers in a variety of different locations. You don't have to worry about the overhead costs of a brick and mortar location, and you have the flexibility to adjust your menu and hours of operation as needed. For customers, the convenience of being able to grab a hot meal on the go is priceless.


2. What is an Awning Food Trailer?
An awning food trailer is a type of custom food trailer that features a retractable awning over the serving window. This feature provides shade and shelter for customers while they wait for their food, which can be a big selling point on hot or rainy days. Awning food trailers also typically have plenty of storage space and a full kitchen setup, so you can prepare and serve meals just like you would in a restaurant.


3. Benefits of an Awning Food Trailer
Besides the convenience and versatility of a mobile food business, there are plenty of other benefits to choosing an awning food trailer. For one, it's a cost-effective solution to opening a traditional brick and mortar restaurant. You don't have to worry about high rent prices or long-term leases that can tie up your finances. Plus, you have the option to choose from either a new or used trailer, depending on your budget. And of course, the most important benefit is the ability to reach more customers in different locations. With an awning food trailer, you can set up shop at local festivals, markets, or events where you know there will be a lot of foot traffic.
4. Choosing the Right Custom Food Trailer
If you've decided that an awning food trailer is the right choice for your mobile food business, the next step is to find the right one. When searching for custom food trailers or mobile kitchen sales carts, it's important to consider your specific needs and budget. You should look for a reputable and experienced company that can help you design your dream trailer and ensure that it meets all the necessary regulations and safety standards. Some key features to look for include a sturdy chassis, insulated walls, and a reliable electrical system. And of course, don't forget to add some personality and branding to your trailer to make it stand out and attract customers.


In conclusion, a custom food trailer is an excellent choice for anyone looking to break into the mobile food business. And an awning food trailer, in particular, provides added value for both the business owner and their customers. With its convenient and versatile design, an awning food trailer can take your food business to new heights and help you reach a wider audience. If you're interested in getting started with a custom food trailer or want to learn more, don't hesitate to contact us. We can help you design and build the perfect trailer for your unique needs. Contact us at Tel: +8618321862209 or E-mail: [email protected].
Leave a Reply
Your email address will not be published.Required fields are marked. *