By huanmaitech |
13
October 2023 |
0
Comments
Your Ultimate Guide to Building the Perfect Awning Food Trailer
In recent years, custom food trailers have become a popular choice for entrepreneurs who want to start a mobile food business. With minimal overhead costs, a food trailer can provide an outstanding opportunity to earn a significant profit while also providing customers with unique and delicious food offerings. However, it can be a daunting task to build the perfect food trailer that will meet all your needs, especially if you're new to the industry. In this article, we'll take you through everything you need to consider when building an awning food trailer that will be your reliable partner for years to come.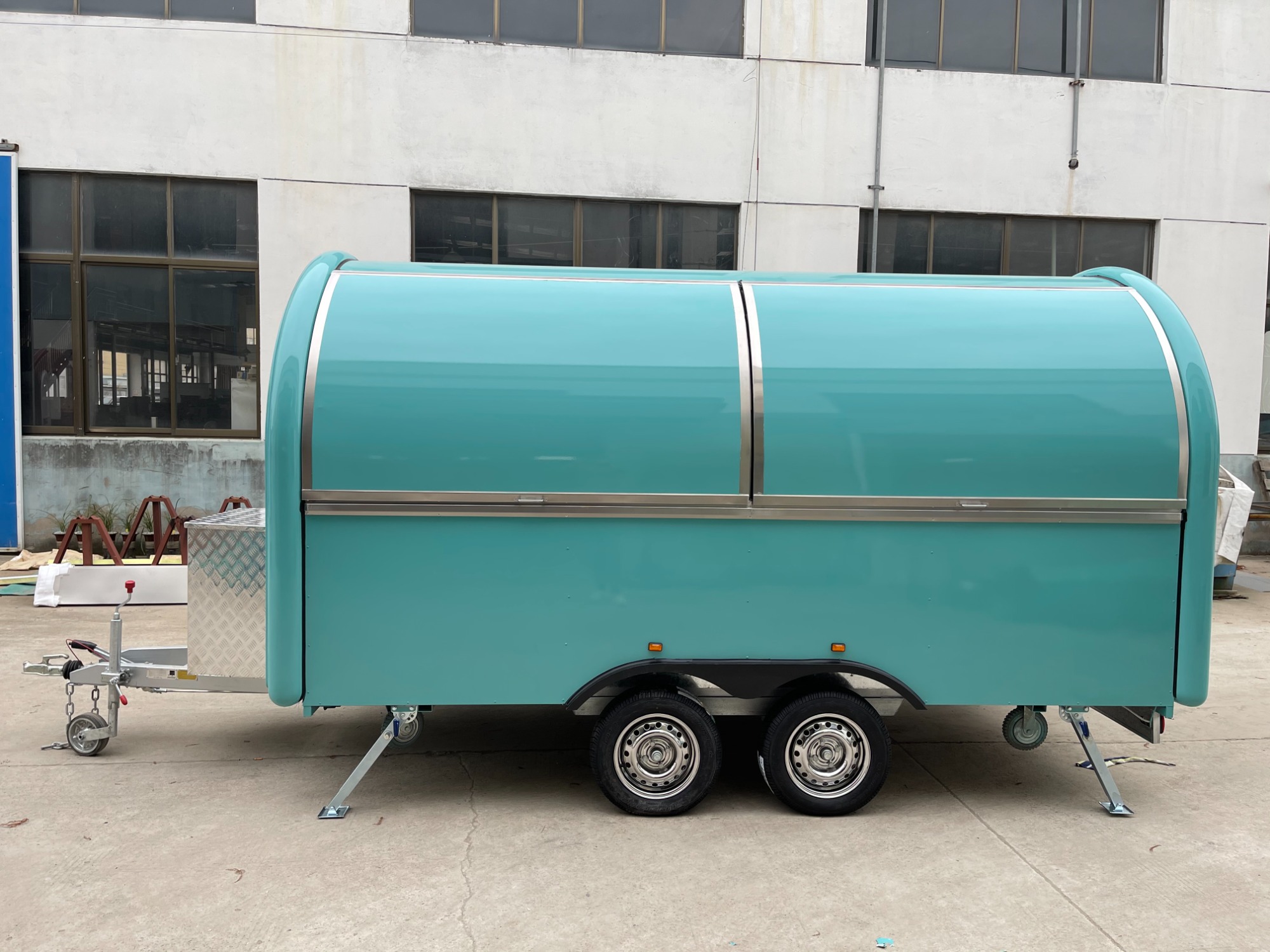 1. Choose Your Food Concept
Before you start working on your awning food trailer, you need to determine what type of food you will be serving. This will help you plan the layout of your trailer and decide what type of equipment you'll need. You might want to stick with a particular cuisine, such as Thai, Mexican, or fusion, or offer a range of dishes. Keep in mind that some foods might require specific preparation equipment; for example, if you're planning to serve seafood, you'll most likely need a dedicated deep fryer.


2. The Trailer First Step
Consult with an experienced food trailer manufacturer and go for a high-quality trailer as it will be the foundation of your mobile kitchen. You can choose from a wide range of sizes, shapes, colors, and designs, so evaluate your options carefully. Your trailer should be strong, durable, and resistant to extreme weather conditions. Depending on the type of food you'll be preparing, you may need a larger trailer with more space or specific requirements, such as a commercial oven or refrigerator.


3. Select The Best Equipment
Once you have your trailer, consider the type of equipment that will suit your needs. The right equipment will depend on the type of food you'll be serving, the size of your trailer, and your budget. Invest in the best quality cooking equipment, such as a steam table, griddle, deep fryer, and stove, and high-tech refrigeration to ensure that your food stays fresh. Aside from the cooking equipment, invest in other necessities such as sinks, fans, air conditioners, generators, and other safety and hygiene equipment.


4. Design Your Menu and Visual Display
The perfect awning food trailer should offer not only delectable food but also a visually appealing setup. Consider what items and designs will catch the eye of customers and make them eager to try your food. You want to engage them with your branding from the get-go, so there's no better way than to display an attractive, attention-grabbing menu. Ensure your menu is colorful with images of some of your best dishes and streamlined with catchy descriptions to easily draw customers into your tent.


Now that you have an overview of what makes the perfect awning food trailer, you're ready to take the next step and begin building the mobile kitchen of your dreams. At Shhuanmai, we offer custom food trailers and mobile kitchen sales carts that are durable, versatile, and affordable. Our team of experienced professionals can help turn your vision into a reality. Feel free to contact us today for your free quote.


In conclusion, building the perfect awning food trailer for your mobile food business requires careful consideration, a lot of planning, and a great team to bring your ideas to life. Invest in quality equipment, choose a suitable trailer, and focus on creating a menu and visual display that will attract customers. Remember to keep hygiene and safety in mind throughout the entire process. If you're looking for a custom food trailer and mobile kitchen sales carts that meet all your needs, look no further than Shhuanmai. Contact us today, and we'll help you take your food business to the next level.
Leave a Reply
Your email address will not be published.Required fields are marked. *