By huanmaitech |
24
October 2023 |
0
Comments
Custom Food Trailers and Mobile Kitchen Sales Carts: The Ultimate Guide
There has never been a better time to start your own food business, and food trailers and mobile kitchen sales carts are an excellent way to get started. With a small food trailer, you can take your business everywhere and attract customers from all over the globe.


This guide will help you understand everything you need to know about custom food trailers and mobile kitchen sales carts. We will help you understand the types of food trailers available, the benefits of owning a small food trailer, and how you can customize them.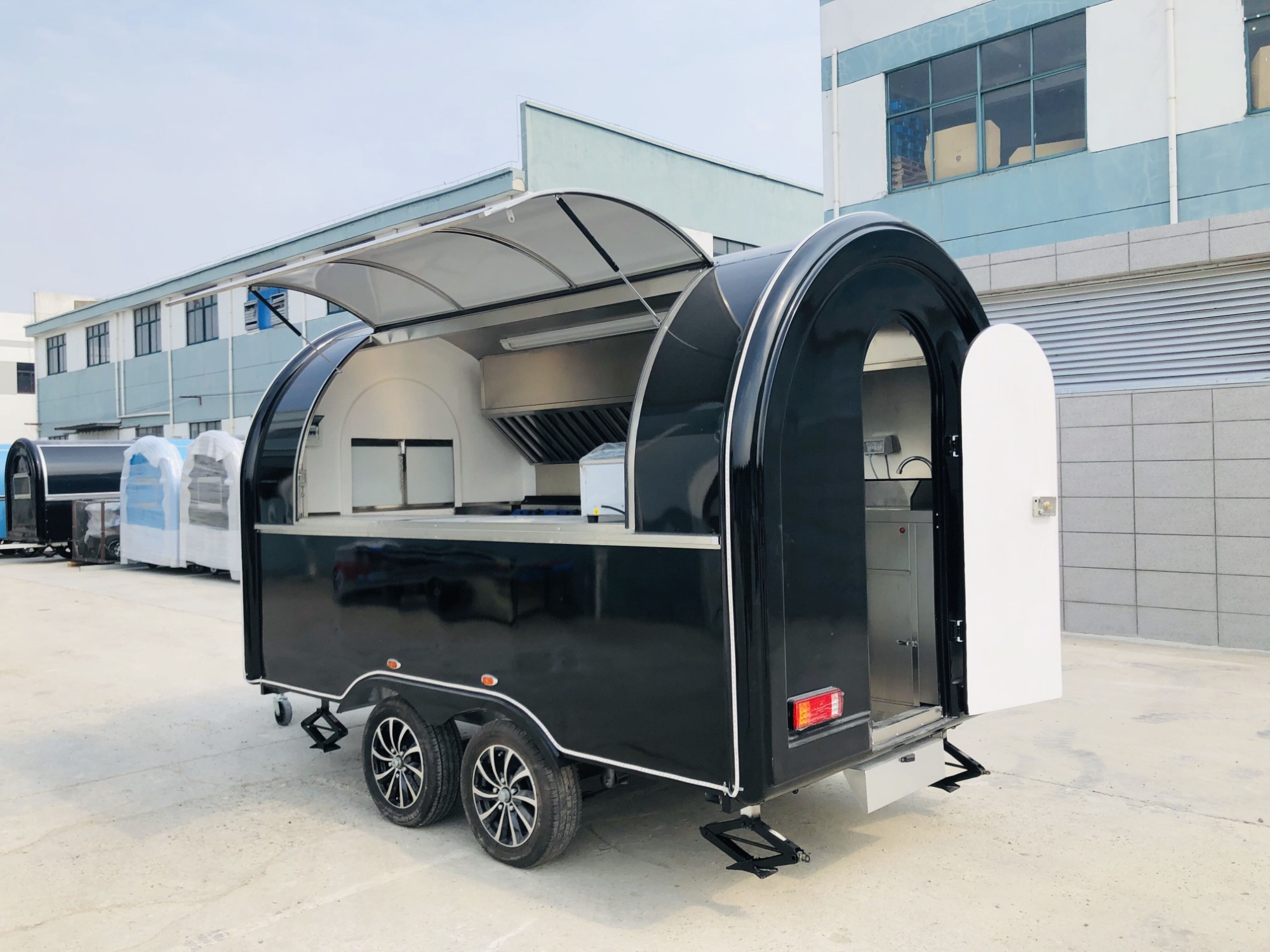 There are several types of food trailers to choose from, including concession trailers, specialty trailers, and food trucks. If you are starting with a limited budget, concession trailers are a great option. They are smaller, more affordable, and easier to operate. Specialty trailers, on the other hand, are specialized for specific types of food businesses. Food trucks are also a popular option and are convenient for those who want to bring their business on the road.


2. Benefits of Owning a Small Food Trailer:
Owning a small food trailer comes with several benefits. Since they are small, they are more affordable to purchase or lease than a restaurant or full-sized food truck. You also have the flexibility to move your business wherever the demand is high, such as popular festivals, fairs, or concerts. In addition, since you are not tied to a physical location, you don't have to worry about rent or property taxes.


3. Customization of Food Trailers:
One of the best things about owning a food trailer is that you can customize it to suit your business's needs. You can choose the layout, equipment, and design. You can choose whether you want an open or closed design, custom paint, or even a customized menu board. Some manufacturers offer standard layouts, while others work with you to design your trailer from scratch.


4. Mobile Kitchen Trailer Requirements:
Before starting your mobile kitchen trailer, you need to have all the required permits and paperwork in order. Each state and local municipality has its own requirements, so make sure to research ahead of time. Some states require that you get a permit from the state health department before you can start operating. You will also need to get a food service license, sales tax permit, and insurance. Some states require you to take a food handler's safety course to get your mobile kitchen license.


5. How to Find a Reliable Food Trailer Manufacturer:
When it comes to finding a reliable food trailer manufacturer, there are several things to keep in mind. First, make sure the manufacturer specializes in food trailers and has experience building trailers that meet state and local requirements. You can research online, ask other food trailer owners for recommendations, or attend trade shows to meet with manufacturers in person. Finally, check reviews and testimonials to ensure that the manufacturer has a proven track record of delivering quality trailers.
Starting your own food business is exciting, and owning a custom food trailer or mobile kitchen sales cart can help you get started. With the flexibility to move your business wherever the demand is high and the ability to customize your trailer, you have everything you need to make your business a success. So, if you're ready to take the plunge, contact us at Tel: +8618321862209, or E-mail: [email protected], and let's get started on building your dream food trailer today!
Leave a Reply
Your email address will not be published.Required fields are marked. *